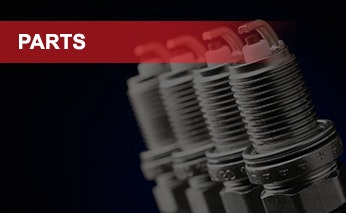 Your Vehicle's Lifeline: What You Can Expect from Your Local Car Dealership's Parts Department
When it comes to maintaining and repairing your vehicle, having access to the right parts is crucial. Diehl Automotive's parts department can be a valuable resource in ensuring you get the correct components for your vehicle. Let's explore what you can expect from your local car dealership's parts department and how they can assist you in keeping your vehicle running smoothly.
Extensive Parts Availability: One of the primary advantages of dealing with a car dealership's parts department is the wide range of parts they offer. They typically stock genuine OEM parts, specifically designed for your vehicle's make and model. Whether you need a replacement for a faulty component or an accessory to enhance your car's performance, the parts department is your go-to place.
Expert Guidance: The staff in the parts department are knowledgeable professionals who understand the intricacies of automotive components. They can help you identify the correct part for your specific vehicle, even if you are unsure about the technical details. Their expertise and familiarity with different car models enable them to provide accurate advice and recommendations, ensuring you make informed decisions.
Ordering and Delivery Efficiency: In situations where the required part is not readily available, the parts department can place an order for you. They will provide an estimated delivery time, keeping you informed about the progress of your order. This proactive approach ensures that you receive your parts in a timely manner, minimizing any delays in your vehicle's repair or maintenance process.
Quality Assurance: Choosing OEM parts from the dealership's parts department ensures you receive high-quality components. These parts are manufactured by the same company that produced the original parts installed in your vehicle. By using OEM parts, you can expect superior fit, performance, and durability, as they adhere to the manufacturer's specifications.
Warranty Coverage: Genuine OEM parts typically come with warranty coverage, providing you with added peace of mind. The parts department can provide you with detailed information about the warranty associated with the parts you purchase. This warranty ensures that you are protected in case of any defects or malfunctions in the components.
Installation Assistance: The parts department can guide you through the installation process or recommend a service department where trained technicians can perform the installation for you. They can provide instructions, diagrams, or even connect you with certified professionals who possess the expertise to correctly install the parts.
Returns and Exchanges: Mistakes happen, and sometimes you might inadvertently order the wrong part. In such cases, the parts department will have a process in place for returns and exchanges. They understand the importance of customer satisfaction and will assist you in rectifying any issues promptly.
Competitive Pricing: While prices may vary, it's worth considering the value offered by dealership parts departments. While they may be slightly more expensive compared to aftermarket alternatives, the assurance of quality, compatibility, and warranty coverage justifies the investment. Additionally, some dealerships may offer promotions or discounts, making their pricing competitive.
Diehl Automotive's parts department is a valuable resource for obtaining genuine OEM parts and receiving expert assistance. With their extensive inventory, knowledgeable staff, efficient ordering and delivery processes, quality assurance, installation guidance, and customer-oriented policies, they strive to ensure your vehicle maintenance and repair needs are met with utmost professionalism. Next time you require parts for your vehicle, consider reaching out to Diehl Automotive for a seamless experience that guarantees the best results.
Click Here to contact Diehl Cadillac of Grove City's Parts Department
Back to Parent Page