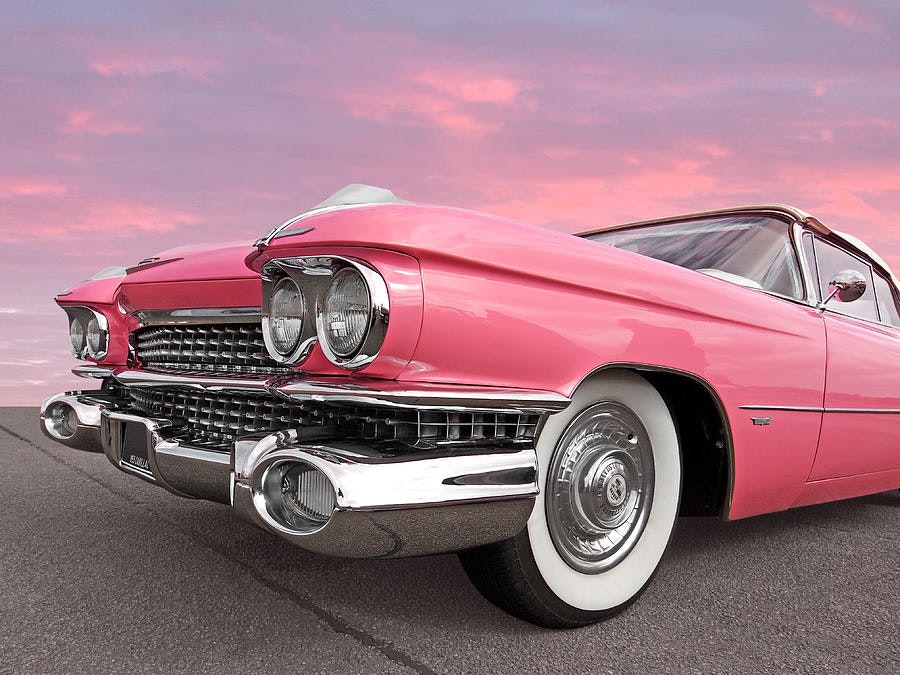 The Pink Cadillac Phenomenon
The Pink Cadillac has become an enduring symbol of style, glamour, and American automotive history. Originating with Elvis Presley's iconic purchase of a pink Cadillac in the 1950s, this vibrant automobile quickly became a cultural phenomenon. With its eye-catching color and association with rock and roll, the Pink Cadillac captured the public's imagination, leading to its appearance in songs, films, and television shows. Over the years, it has evolved into a sought-after collector's item and a symbol of success, both in the entertainment world and the business realm. Let's delve into the fascinating history of this beloved automotive icon.
The Rise of Cadillac
Cadillac, a luxury automobile brand, was founded in 1902 and quickly gained a reputation for producing stylish and prestigious vehicles. Throughout the mid-20th century, Cadillac became synonymous with American luxury and represented the pinnacle of automotive excellence.
Elvis Presley's Pink Cadillac
The association of the Pink Cadillac with popular culture can be traced back to the 1950s when Elvis Presley, the legendary American singer and actor, purchased a 1955 Cadillac Fleetwood Series 60 painted in a vibrant shade of pink. The car quickly became one of Elvis's most recognizable possessions, showcasing his flamboyant style and larger-than-life personality. The Pink Cadillac became a symbol of Elvis's success and extravagance.
"Baby Pink" and the Popularity Surge
Elvis's Pink Cadillac, often referred to as "Baby Pink," captured the public's imagination and inspired others to customize their own Cadillacs in similar shades. Pink became associated with Cadillac's identity, and the company capitalized on the trend by offering official pink paint options for their cars.
Pop Culture Phenomenon
Beyond Elvis, the Pink Cadillac gained further prominence in popular culture. It appeared in various songs, films, and television shows, reinforcing its status as a symbol of glamour, luxury, and individuality. Its eye-catching color and association with the "rock and roll" era made it an enduring icon of American car culture.
Commercialization and Collectors' Items
Due to its cultural significance, the Pink Cadillac became a sought-after collector's item. Cadillac eventually recognized the popularity of the color and offered official pink options in subsequent models. Pink Cadillacs are often associated with the 1950s and 1960s, but the trend has endured, and some modern Cadillacs continue to be available in various shades of pink.
Use in Business and Marketing
The Pink Cadillac has also been utilized in business and marketing endeavors. Mary Kay Cosmetics, a renowned direct sales company, has famously used the Pink Cadillac as a symbol of achievement for its top-performing sales representatives. The Pink Cadillac represents success, recognition, and the rewards of entrepreneurship in their business model.
In summary, the Pink Cadillac has a storied history tied to its association with Elvis Presley, its prominent place in popular culture, and its ongoing symbolism of luxury and success. From its roots as a personalized vehicle of Elvis to its enduring presence in various forms of media, the Pink Cadillac continues to captivate and inspire enthusiasts around the world.
Call or visit Diehl Cadillac of Grove City to order yours today!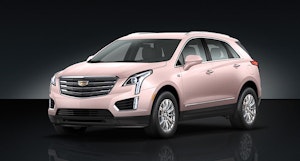 Back to Parent Page