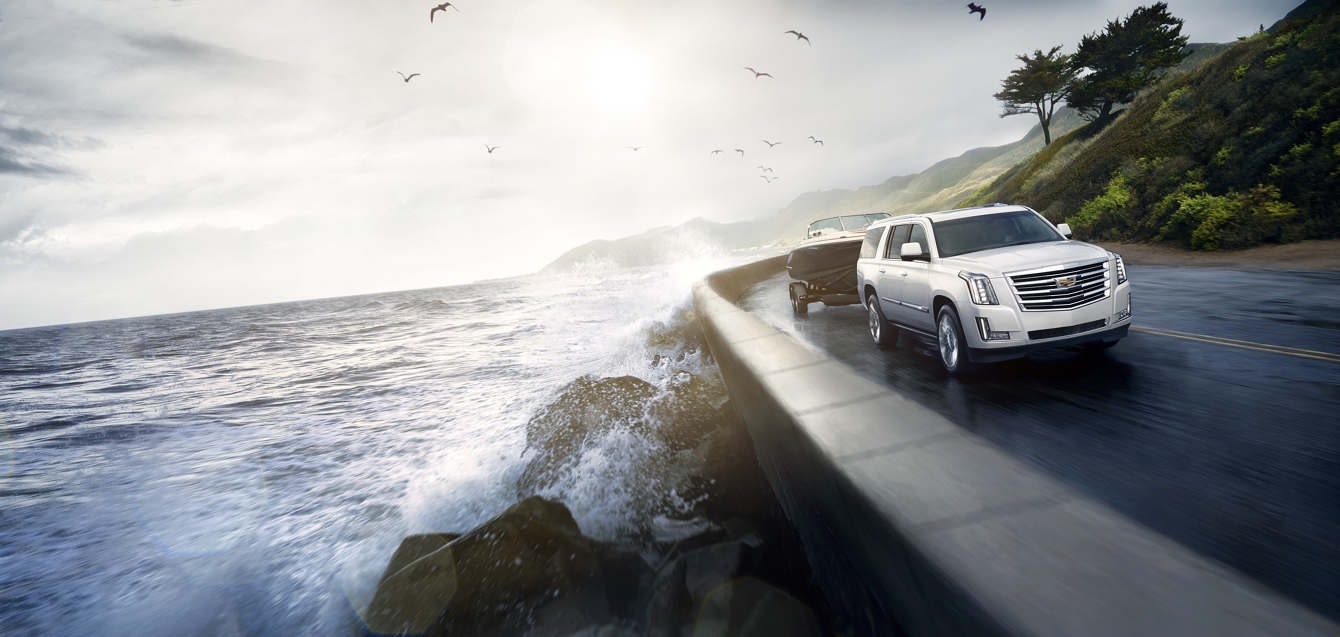 The Best Cadillac Vehicles for Unforgettable Summer Adventures
When it comes to luxurious and exhilarating vehicles, Cadillac has always been a symbol of prestige and performance. With their striking designs, cutting-edge technology, and unmatched comfort, Cadillac cars are the epitome of summer adventure. Whether you're embarking on a road trip, exploring the great outdoors, or simply cruising along scenic routes, Cadillac offers a range of vehicles perfectly suited for your summer escapades. Let's explore some of the best Cadillac vehicles that will take your summer adventures to new heights.
Cadillac Escalade: The Cadillac Escalade is an iconic SUV that combines style, power, and versatility. Its commanding presence on the road is matched by its luxurious and spacious interior, capable of accommodating the whole family or a group of adventurous friends. With advanced features like a built-in Wi-Fi hotspot, premium audio system, and multiple USB ports, the Escalade ensures a comfortable and connected journey. Whether you're heading to the beach or venturing into the mountains, the Escalade's powerful engine and available four-wheel drive will conquer any terrain with ease.
Cadillac XT5: For those seeking a crossover SUV that seamlessly blends elegance and practicality, the Cadillac XT5 is an excellent choice. Its sleek design, refined interior, and ample cargo space make it ideal for summer getaways. The XT5 offers a smooth and comfortable ride, ensuring you arrive at your destination refreshed and ready to explore. Equipped with advanced safety features and intuitive infotainment systems, this vehicle provides a safe and entertaining driving experience. Whether you're cruising down coastal highways or navigating winding mountain roads, the XT5 delivers a balance of performance and luxury.
Cadillac CT5: If you prefer the exhilaration of a sporty sedan for your summer adventures, the Cadillac CT5 won't disappoint. With its dynamic handling, powerful engines, and precise steering, the CT5 offers a thrilling driving experience. The elegantly designed interior features premium materials and advanced technology, providing both comfort and entertainment on long drives. Equipped with driver-assistance systems and a host of safety features, the CT5 ensures peace of mind while you enjoy the open road. Whether you're exploring vibrant cityscapes or embarking on a scenic drive, the CT5 is a perfect companion for a spirited summer adventure.
Cadillac XT6: For those who desire the versatility of a midsize luxury SUV, the Cadillac XT6 delivers a perfect blend of style and functionality. With its spacious three-row seating, the XT6 accommodates both passengers and cargo, making it an ideal choice for family vacations or group outings. This SUV boasts a refined and comfortable interior, with available features like a panoramic sunroof and a rear-seat entertainment system to enhance the journey. With its smooth and responsive performance, the XT6 enables you to tackle diverse terrains while enjoying the utmost comfort and sophistication.
When it comes to summer adventures, Cadillac vehicles offer the perfect combination of luxury, performance, and versatility. Whether you choose the commanding Escalade, the practical XT5, the exhilarating CT5, or the versatile XT6, Cadillac provides an exceptional driving experience that will elevate your summer journeys to new heights. So, pack your bags, fuel your spirit of adventure, and hit the road in a Cadillac that promises unforgettable memories and an unparalleled summer adventure.
Visit or call Diehl Cadillac of Grove City today to pick out your new Cadillac!
Back to Parent Page