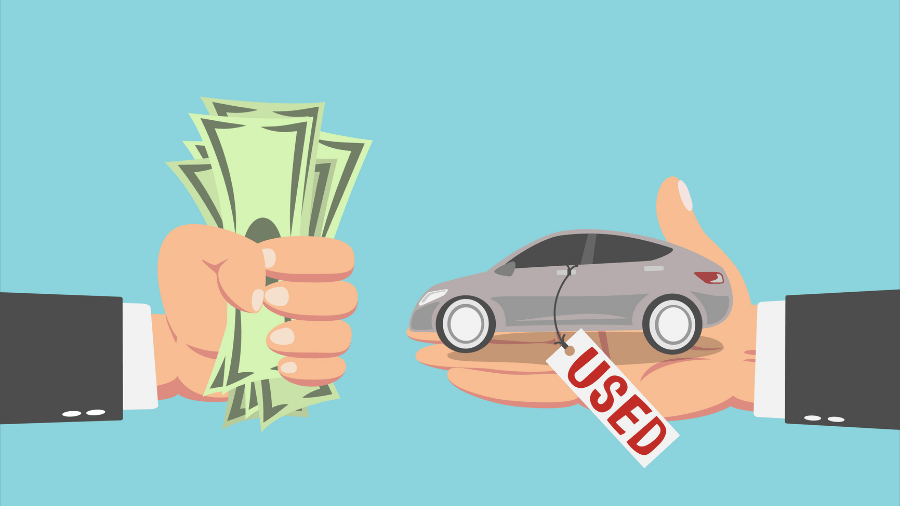 The Advantages of Trading in Your Car
Trading in your vehicle offers numerous advantages that make it a compelling option for those looking to upgrade or sell their car. From saving time and simplifying the process to potentially enjoying tax savings and down payment assistance, the benefits of trading in are substantial. Not only does it eliminate the hassles of private sales, but it also presents opportunities for streamlined negotiations and access to exclusive incentives and promotions. Additionally, trading in your vehicle ensures efficient disposal while placing the burden of paperwork and logistics on the dealership.
Discover in detail the advantages that await you when you choose to trade in your vehicle:
Convenient and Time-Saving: Trading in your vehicle is a convenient and time-saving option. Instead of going through the hassle of advertising your car, finding potential buyers, and negotiating with them, you can simply visit a dealership and trade in your vehicle. This saves you time and effort, allowing you to quickly move on to your next vehicle.
Simplified Process: When you trade in your vehicle, the dealership handles most of the paperwork and logistics involved in the transaction. They will take care of tasks such as transferring the title, paying off any outstanding loans (if applicable), and handling the necessary documentation. This simplifies the process and reduces your administrative burden.
Potential Tax Savings: In some jurisdictions, when you trade in your vehicle, you may be eligible for tax savings. The trade-in value of your old vehicle can often be used to reduce the taxable amount on the new vehicle. This can result in lower sales tax, which can be advantageous from a financial perspective.
Down Payment Assistance: Trading in your vehicle can provide you with a source of down payment assistance for your new vehicle. The trade-in value can be used as a down payment, reducing the amount you need to finance. This can be particularly beneficial if you're looking to lower your monthly payments or qualify for better financing terms.
Streamlined Negotiations: When you trade in your vehicle at a dealership, the value of your trade-in can be factored into the overall negotiation for the new vehicle. This can give you more leverage when negotiating the price of the new car or any financing terms. You can use the trade-in value as a bargaining chip to potentially secure a better deal on your new vehicle.
Avoiding Private Sales Hassles: Selling a vehicle privately often comes with its own set of challenges. Dealing with potential buyers, haggling over price, and ensuring a safe and secure transaction can be time-consuming and stressful. Trading in your vehicle eliminates these hassles, allowing you to avoid the uncertainties and risks associated with private sales.
Incentives and Promotions: Dealerships often offer trade-in incentives and promotions to attract customers. These may include special trade-in bonuses, loyalty programs, or exclusive deals for trading in your vehicle. Taking advantage of such offers can help you get better value for your trade-in and potentially save money on your new vehicle purchase.
Efficient Vehicle Disposal: Trading in your vehicle provides a hassle-free way to dispose of your old car. The dealership takes care of the vehicle's resale or disposal, ensuring that it is handled properly and in accordance with environmental regulations. This eliminates the need for you to worry about finding a buyer or arranging for the vehicle's disposal.
Coming to Diehl Automotive Is an Idea You Will Never Second Guess
When it comes to distinguishing ourselves from the rest of the dealerships, Diehl Automotive serves as the only provider of automotive services that put your needs above all else. To drive home this idea, you need to look no further than the way the men and women who handle trade-ins at Diehl Automotive conduct themselves as they process a trade-in.
If you drop off your car for a review with the professionals waiting for you at Diehl Automotive, you can utilize the following perks and guarantees:
An Unbreakable Top Value Promise — We understand completely you need to get the top deal for your trade-in car, so we always provide you with the most reliable and agreeable trade values available. If you find a more alluring value on your vehicle somewhere else, give us a visit and we will do anything possible to not only equal this valuation, but also do better by you.
Say So Long to Pressure, Stress, and Obligations — By requesting a trade-in appraisal at Diehl Automotive, you can enjoy the fact that this practice is completely without stress. We never push our valued shoppers into making a decision without plenty of thought, so take all the time you require to think through your choices and lock into the approach that can be shaped to your specific situation.
While going beyond expectations on this front is far from simple or easy, the group at Diehl Automotive would never have it any other way. Your satisfaction is what drives Diehl Automotive, so we are always willing to go to whatever lengths are needed in the pursuit of these lofty values.
No Vehicle Is Turned Away from the Diehl Automotive Appraisal Process
When discussing what we are willing to consider as part of a standard vehicle evaluation, the response is really frank: Diehl Automotive is ready to review any car, regardless of state, age, manufacturer, or type.
Despite the fact that other dealerships may impose strict restrictions or rules on what constitutes a satisfactory trade-in, our appraisal department is prepared to review virtually any car. Even automobiles in less than stellar condition or requiring some work are well inside of the range of what we accept.
All we request is that you make the Diehl Automotive team aware of any troubles or problems related to the car you know about during the vehicle valuation process. In undertaking this method, the Diehl Automotive team will have everything we need to make sure we give you the finest offer conceivable on your trade-in automobile.
So look no further and contact our highly trained staff to support you in getting the most value for your trade in and walk away with a brand-new vehicle today here at Diehl Cadillac of Grove City!
Back to Parent Page